WooCommerce, a popular eCommerce platform for WordPress developed by WooThemes, is an online shopping cart plugin that allows you to make sales from your website. Using WooCommerce allows you to set up an online store without having to write any code or hire a developer to do it for you.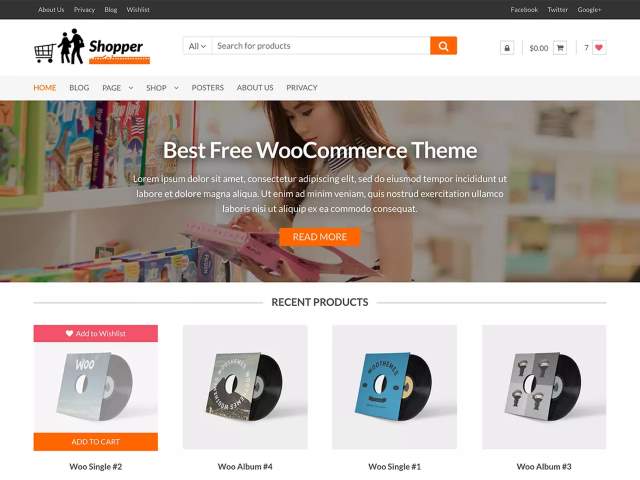 One very popular feature of WordPress is the fact that you can use themes to change the entire styling of your site – the look, the feel, the font, etc.
WooCommerce takes full advantage of this WordPress feature by allowing you to use WordPress themes that can change the entire look of your online shop in an instant. You don't like the look of your online store? Just buy (or download for free) a new theme. Install, activate it and voila, you have a brand new online store.
Although there can be some bumps along the way, it truly is that easy to redesign your online store. That is the power of WordPress and WooCommerce.
Choosing a WooCommerce Theme
Once you have your WordPress site set up and have uploaded and activated the WooCommerce plugin, you will have the option to customize your site using one of many different themes that are available.
WooThemes, the open source community, and other third party designers have developed numerous themes for WooCommerce. Many of these themes are free, but there are also premium themes that offer more advanced capabilities. Premium themes can run anywhere from $39 to $139, depending on the features you want.
ThemeForest is a great place to find a premium theme. Here you will be able to find a wide variety of themes that can match just about any niche you are in. Many niches will have themes that are directly created for them.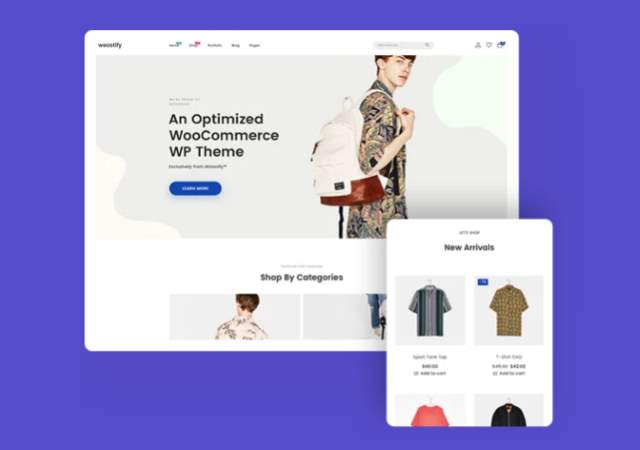 There are several factors to consider when choosing a WooCommerce theme. It is extremely important to make sure that the theme that you choose is completely compatible with the plugin. If it is, the developers will likely tell you the theme is "WooCommerce Compatible" or "WooCommerce Ready". In addition, make sure that updates are offered frequently so that when WooCommerce is updated the theme will remain completely compatible with it.
Here are some other tips for choosing a WooCommerce theme:
Choose A Fully Responsive Design – You definitely want a responsive theme. This means that it will look just as good on a small cell phone screen as it does on a large desktop theme. Generally, the majority of traffic now comes from mobile users, and you want them to have a good experience on your site, on their phone.
User-Friendly – I have actually abandoned themes that were just too complicated to set up. Look for a theme that is user-friendly for both you and your visitors.
SEO Optimized – You want a theme that has SEO optimization built in, to help you rank in the search results, which will help bring in traffic, and more sales.
Fast Loading – If your site takes too long to load, people will just move on and find what they are looking for elsewhere. Read reviews and make sure your theme is fast-loading. The speed can also be effected by the hosting company you use.
All of this information should be provided by the theme developers or in user reviews.
These are just a few tips for choosing a theme for WooCommerce sites. Overall, simple is better as it will allow your site to load quickly and will provide users with easy access to the information they are looking for.